SHORT BREAKS
Lifelong memories
SHORT BREAKS
Lifelong memories
A Short Break with us is a short break like no other. It's the perfect chance for a well-earned weekend away to explore great doorstep destinations, recharge the batteries and shake up the routine. It could be a romantic break for two, a mini family holiday or perhaps some time alone to lose yourself in the culture of a new city.
Sailing year-round, you could head off in search of sunshine or a winter wonderland. And with us, you can enjoy a spa treatment, a work-out in the gym or a dip in the pool – all en route to your destination. See in the New Year in Amsterdam, sip cider at a local orchard in the Guernsey sun, or watch the lights twinkle as you stroll the Christmas markets of Bruges.
And on board your ship, experience the best of life at sea. Perfect if you're curious about cruising or simply want to try a new ship. You can relax with a drink on deck, catch a show and take a seat for a sumptuous Gala Dinner menu devised by Marco Pierre White. With holidays from 2-5 nights, it's amazing how much relaxation and adventure you can experience on a Short Break.
Visit short breaks on our website >
Where will it be?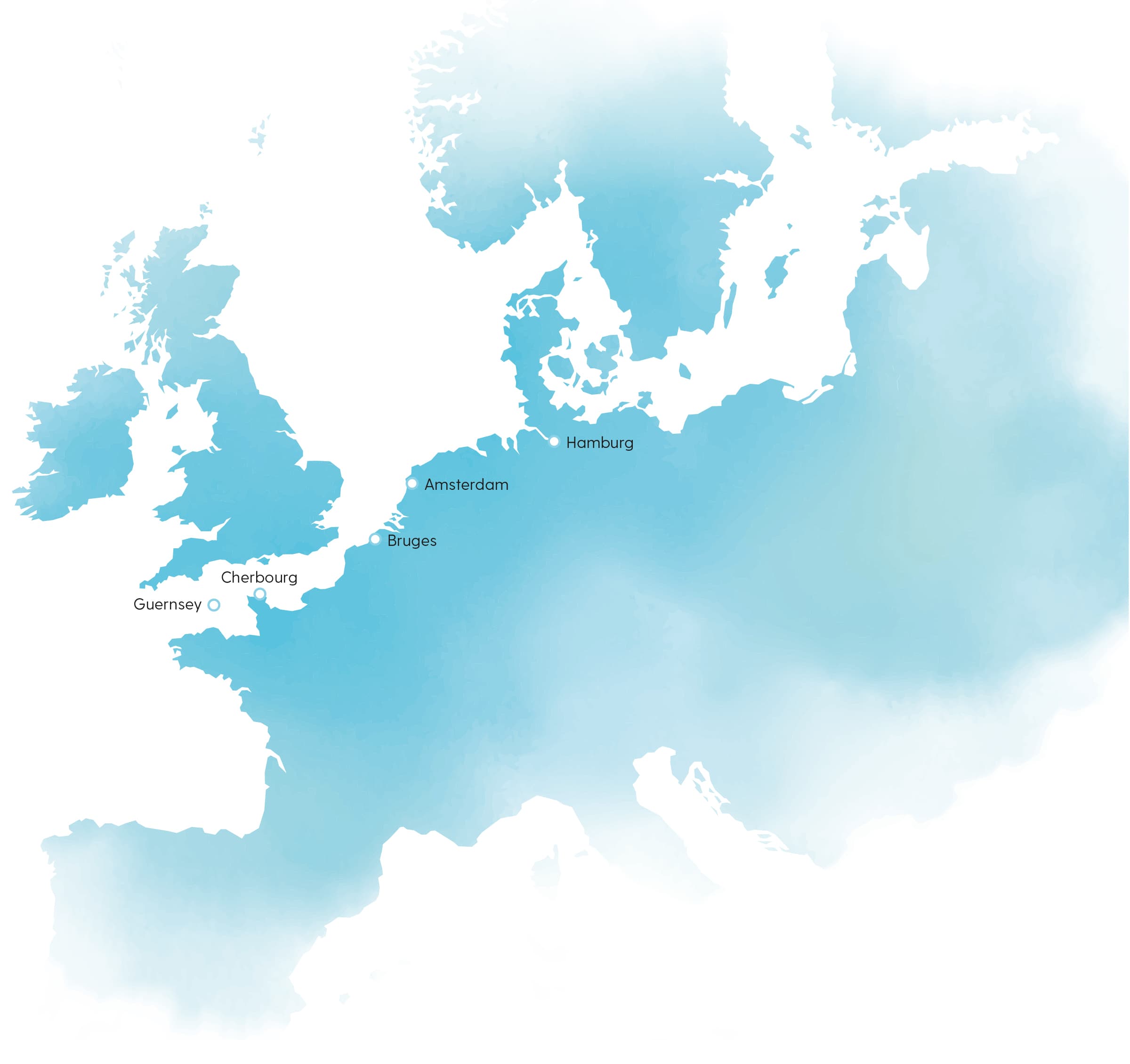 How to make the most of your getaway
With Short Breaks ranging from 2-5 nights, you want to make the most of your trip. It could be your first time on a cruise ship, your first time with P&O Cruises, or your first time in a destination. With a shorter holiday, we find a little planning goes a long way…
Nail down your 'must-sees'
Love getting to know a city's history? St Peter Port's Guernsey Museum and Art Gallery takes you on a brilliant journey through the island's history. Can't resist a good European ale? Urban Adventure's Original Amsterdam Beer Tour covers all the best bars, breweries and beer halls of this brew-loving city. Or if you adore a great viewpoint, ascend the 366 steps of the Belfort Belfry for epic panoramas over Bruges.
Take a look at the experiences ashore
For ideas of the best things to do in each spot, shore experiences are a great go-to. We offer a whole heap of adventures like a Belgian chocolate making class in Bruges, a lake cruise of Hamburg or trips that take you to a selection of a city's best spots, where you're free to explore independently.
Enjoy all the features of your ship
Log in to pocruises.com/yourbooking before you travel and book your shore experiences, spa treatments and dining in our speciality restaurants… whatever you fancy for your Short Break. Whether you've two nights or five, it's the perfect length to explore all the corners of your ship. Suss out your chosen accommodation type, try all the different restaurants and bars, take a dip in a whirlpool spa and catch an incredible show in the theatre. It all adds to your getaway.
Kayak the Channel Islands
There's no better way to explore the stunning coast of Guernsey than by kayak. Join a guided tour, taking you to the pretty sheltered bays and tucked away coves only accessible by sea. Your instructors will give you the tools needed to paddle like a pro so that you can experience the excitement of the sea safely and at your own pace. Once you've mastered the basics, you can simply glide along the coast while your guides share their knowledge of the environment, history and wildlife of Guernsey. The perfect way to take in the scenery and explore this beautiful island
Christmas markets in Bruges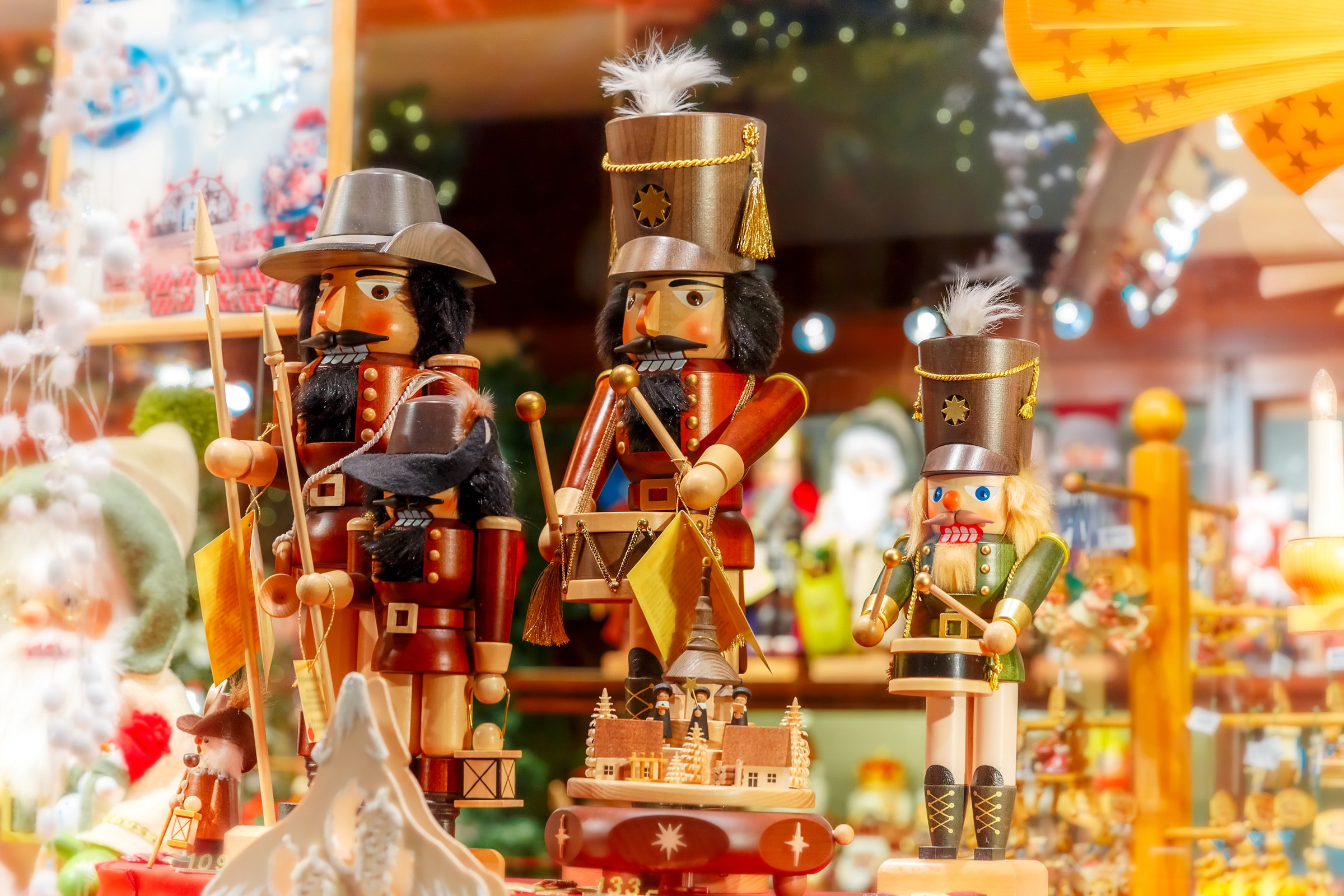 Bruges is a fabulous destination and a UNESCO World Heritage Site at that, but it sparkles even more around Christmas. A winter break to a European Christmas market is fast becoming a new tradition and Bruges pulls out all the stops. You can take a Short Break during December and get into the festive spirit sipping Glüwein amid the twinkling Christmas markets and picturesque canals. Gift ideas abound: foodie treats, handcrafted homeware, traditional toys all vie for your attention. And even better, you're free to load up on goodies with no luggage restrictions to worry about.
Why not join a local guide to stroll the winding cobbled streets as you're treated to stories about medieval Bruges? You'll step into a Christmas postcard scene amid the colourful gabled houses decorated with fairy lights, the picture-perfect ice rink and huge Christmas tree of the bustling Market Square. It's certain to stir a little magic. And on board your welcoming ship, you can indulge in a few more festive favourites. Feast your eyes on the sparkling decorations, treat yourself to a soothing massage, enjoy the fine dining, music and dancing – the ideal way to start the party season.
As your travel experts, we can arrange many of these adventures for you. For more information, you can take a look at some of the amazing experiences available on www.pocruises.co.uk/shore-experiences
Our pricing
Which holiday price is right for me, Select Price or Early Saver?
If you're looking for a no-compromises holiday experience our Select Price holidays offer the cream of the crop, and the perfect choice for you. You'll get priority for your choice of cabin, dining style and time, there's no better way to get your holiday off to a fabulous start. Alternatively, if you're willing to be more flexible with your holiday arrangements – cabin location, dining times and table size – our Early Saver prices offer good value.
Below you'll find examples of Select Price and Early Saver holidays departing in April and June 2021, prices will vary dependent on the season of travel.
2 nights (Based on N108,
30 Apr 2021)

4 nights (Based on J106,
7 Jun 2021)

†Prices shown are per person based on two adults sharing the lowest grade of cabin available within the applicable cabin type and are subject to availability. Restrictions apply to Early Saver bookings. For up-to-date pricing on all grades of cabin please call our Customer Contact Centre, consult our website or your travel agent for further information.
Select Price benefits do not apply to Early Saver prices.