NORTHERN EUROPEAN CITY ESCAPES
The ultimate city break calls
NORTHERN EUROPEAN CITY ESCAPES
The ultimate city break calls
Ready to take your city break to the next level? Imagine strolling beneath the medieval architecture of Bruges, sipping an icy beer in a canal-side café in Hamburg and admiring the many masterpieces of Amsterdam. Now imagine doing all of that in a week. On a Northern European City Escape, you'll explore three charming European cities on one epic holiday.
You can city-hop without the hassle of trains or planes. Instead you'll travel effortlessly, waking in each new destination rested and ready for adventure. And there's plenty to be found in this corner of the world. If you're always on the hunt for foodie haunts, head to the tiny village of Edam to visit a Dutch cheese farm, where you'll sample various varieties of the eponymous cheese. Perhaps you're inspired by awesome architecture or really want to visit a UNESCO World Heritage Site? Set out from Cherbourg for the 'Wonder of the West', Mont Saint Michel, and explore the Benedictine Abbey and Gothic architecture.
This is your chance to enjoy a seven night cruise holiday, alongside the thrill of uncovering northern Europe's most eclectic cities.
Where will it be?
With an overnight stay in Rotterdam or IJmuiden, you'll have plenty of time to explore nearby Amsterdam. We offer a range of fabulous shore experiences or you're welcome to explore independently. Pack your comfiest walking shoes, have your camera at the ready and indulge your sense of adventure…
» Rise and shine for the Aalsmeer Flower Auction. A one-of-a-kind opportunity to observe the inner workings of the world's largest flower trading centre. You'll have a bird's-eye view over trading, where 19 million flowers are bought and sold daily.
» Amsterdam's Museum Quarter is well worth a visit. Waves of masterpieces can be found in one walkable stretch. From Rembrandt to Van Gogh, to Banksy and Matisse, there's plenty to see between the Rijksmuseum, Moco, Stedelijk and Van Gogh museums.
» Choose one of the city's waterside cafés or bustling squares for lunch. Or head to De Hallen – a 1902 tram shed turned cultural centre and food market. Packed with artisans serving Amsterdam's best street food, you'll be spoilt for choice.
» Meander through the markets. Nibble on freshly made stroopwafels (thin wafers glued together with sweet caramel syrup) in Albert Cuypmarkt. Stroll through the city's only remaining floating market, Bloemenmarkt with its riot of flower-laden boats. And hunt for vintage finds in the Waterlooplein Market, the oldest flea market in The Netherlands.
» Why not soak up the sights on a canal boat ride? Take a seat on a glass-topped boat and enjoy a unique glide through the city's UNESCO listed waterways (whatever the weather). You'll sail through the ages, passing monuments like the Maritime Museum, Town Hall and the house in which Anne Frank wrote her famous diary.
» You've seen the city from within its romantic canals, now see it from above with a journey 22 floors up A'DAM Tower. From your rooftop viewpoint, you'll be able to gaze over the city, learn more about its culture and history with interactive displays, and (if you're brave enough) even fly over the edge of the building on Europe's highest swing.
» Perhaps you'd like to round off the day with an evening walking tour? Your local guide will lead you through the narrow cobbled streets to landmarks such as the Royal Palace and buzzing Dam Square. You'll take in the impressive Neo Renaissance Central Station and Amsterdam's oldest church, Oude Kerk, found in the centre of the Red Light District.
» Make the night your own. Get cosy or gezellig as they say in Holland, and pick one of the city's brown cafés (a Dutch pub). Wood panelling, low lighting, good beer – perfect for a relaxed evening. And if you fancy something a little more energetic, you won't have trouble finding the city's buzzing nightlife…
Northern Europe's
architectural gems
Northern Europe is teeming with stunning architecture. From centuries old to innovative new designs, you can easily spend your time wandering each city and discovering its gems. Take a look at some of our top tips:
» Visit Bruges' Basilica of the Holy Blood, tucked away in Burg Square. This impressive church is a must-see thanks to its two very different chapels. The façade itself dazzles with its shining gold statues and Renaissance style but it's the two chapels that make this church unique. The lower is Romanesque and modest, the upper is an extravagant neo-Gothic masterpiece with ornate alters, brightly coloured murals, and stained glass windows.
» Rotterdam is a city of cutting-edge design and modern masterpieces. The famed yellow 'Cube Houses' are well worth exploring. The architect, Piet Blom, intended the houses to feel like an urban forest. Wandering through the 'trees', you'll find each slanted yellow home sits atop a concrete pillar. Gawk in awe at the tilted cubes, each three floors and offering a panoramic viewing gallery, or step inside the 'Show Cube' to get a feel for life on the edge!
» Amsterdam's Pathé Tuschinski cinema is one of the best in the world. When it first opened in the 1920s, it employed many cinematic features which were then considered revolutionary. But it's the impressive architecture that's stood the test of time. The façade is a shining example of the Amsterdam School – a style of architecture popular in the city from 1910–1930. Looking more like a cathedral than a cinema, its lavish Art Deco interior is quite a sight. Still a working cinema, you can catch a blockbuster or take a guided tour.
Our Hamburg top 3
With an evening in Hamburg on selected holidays, you've even more time to explore the city's many sights. We've nailed down our three favourite spots. To help you see each one (without the hassle of local transport), we can whisk you between and then give you the time to explore independently.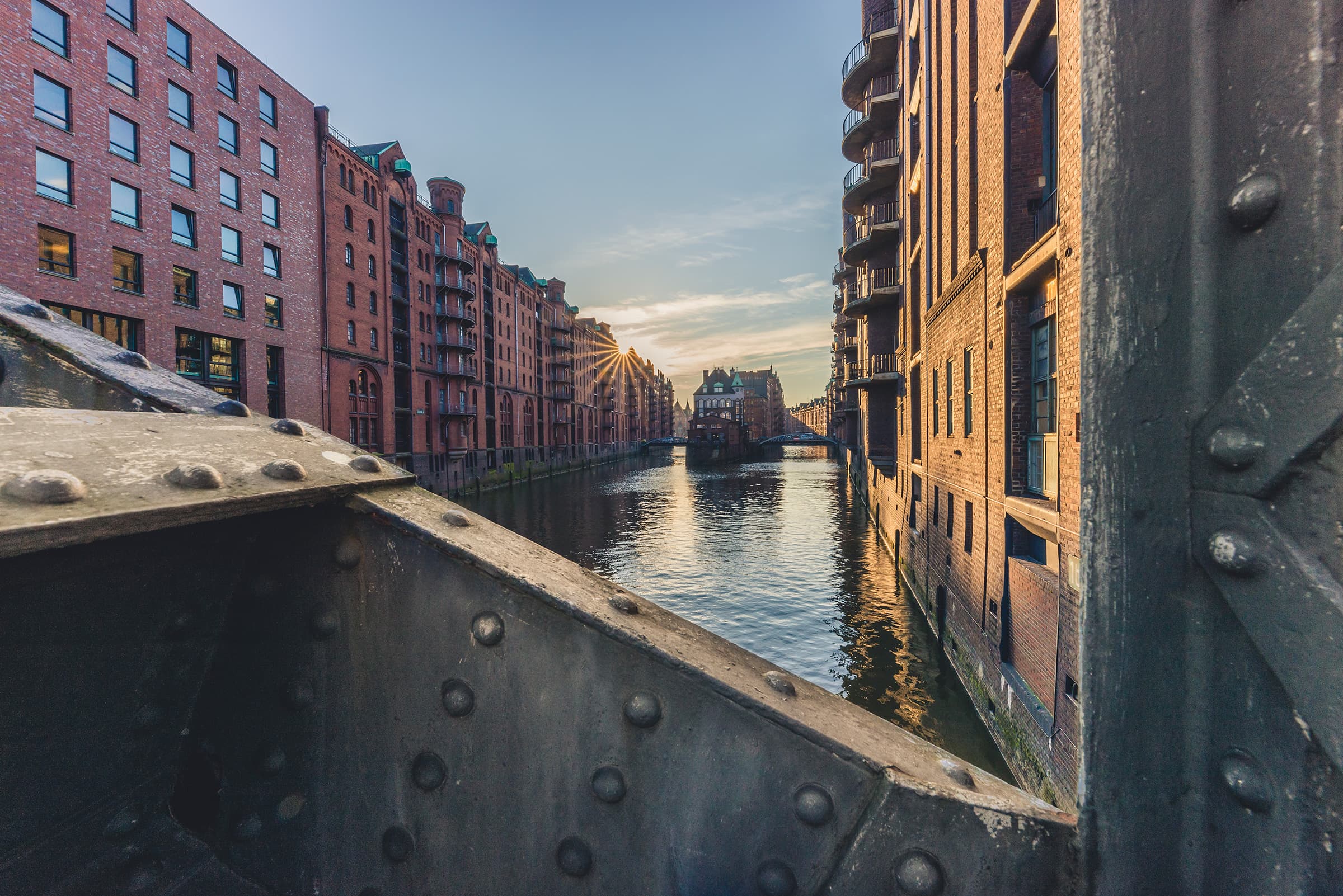 UNESCO-listed Speicherstadt is the largest warehouse district in the world. Marvel at the gigantic red-brick Gothic buildings and perhaps take a leisurely stroll to the Elbphilharmonie, a spectacular concert hall perched on top of an old warehouse.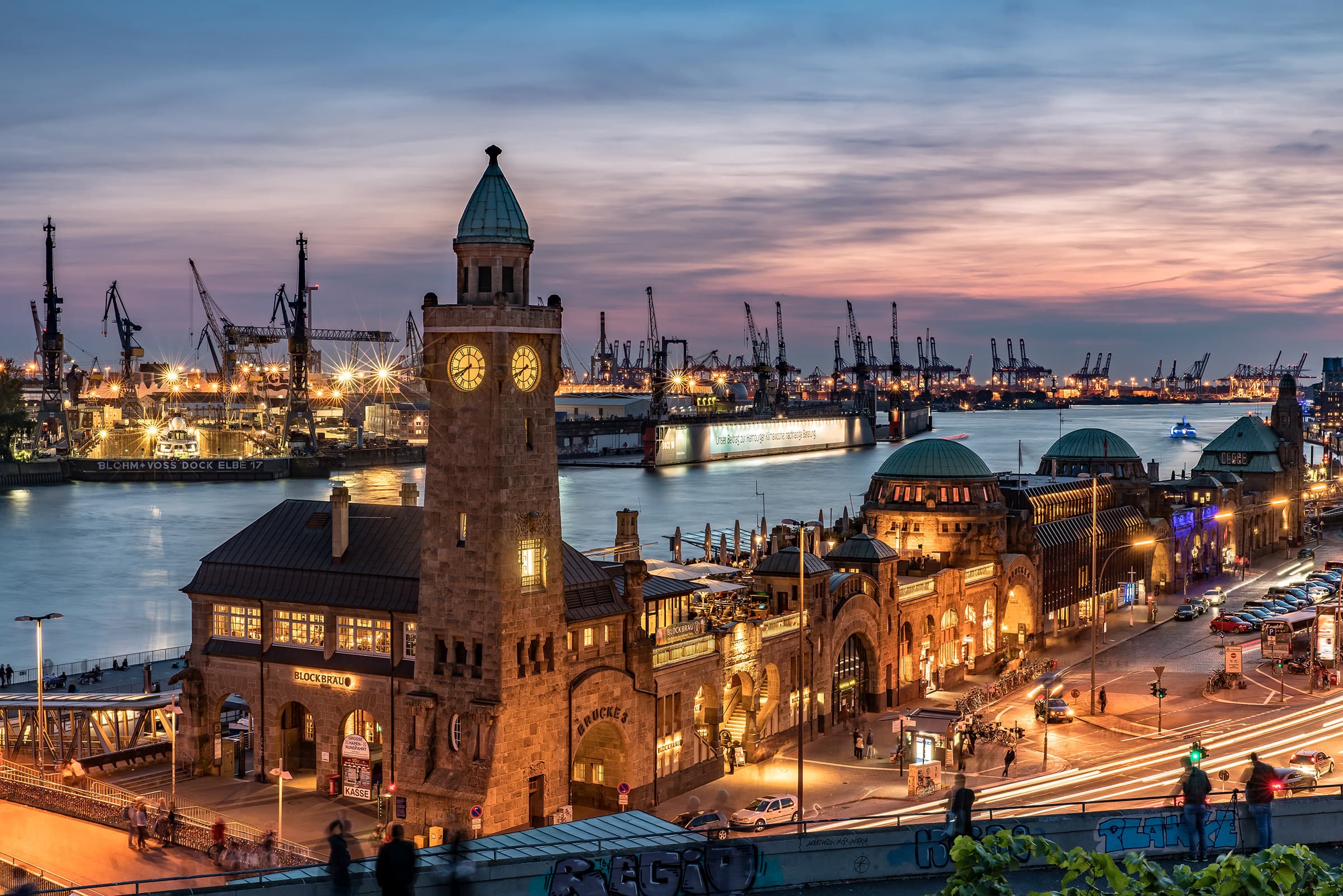 St Pauli Landungsbrücken, or the St Pauli Piers, is a fascinating spot. At the height of emigration to America in the 19th and 20th centuries, the ships docked here. You can explore the dock and even take a stroll through the 1,400 foot Elbe Tunnel, below the Elbe River itself.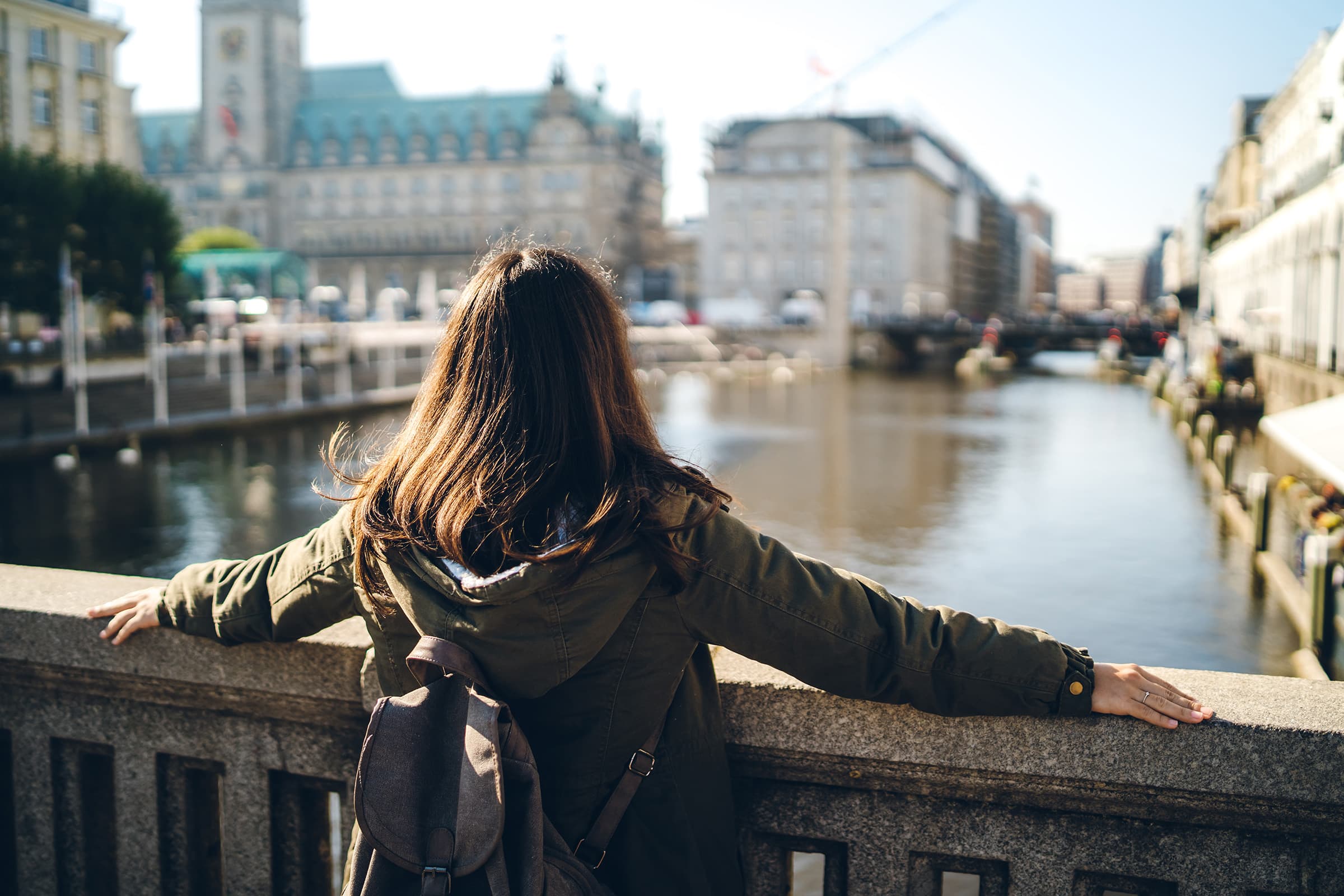 Don't miss the lively Town Hall Square. You can admire the beautiful NeoRenaissance City Hall and perhaps wander over to the Jungfernstieg area to browse the many shops, or simply treat yourself to a drink by the water.
As your travel experts, we can arrange many of these adventures for you. For more information, you can take a look at some of the amazing experiences available. Visit pocruises.com/shore-excursions
Our pricing
Which holiday price is right for me, Select Price or Early Saver?
If you're looking for a no-compromises holiday experience our Select Price holidays offer the cream of the crop, and the perfect choice for you. You'll get priority for your choice of cabin, dining style and time, plus your choice of extra on-board spending money, car parking or coach transfer* – there's no better way to get your holiday off to a fabulous start. Alternatively, if you're willing to be more flexible with your holiday arrangements – cabin location, dining times and table size – our Early Saver prices offer good value.
Below you'll find examples of Select Price and Early Saver holidays departing in December 2021, prices will vary dependent on the season of travel.
7 nights (Based on G139, 11 Dec 2021)

†Prices shown are per person based on two adults sharing the lowest grade of cabin available within the applicable cabin type and are subject to availability. Restrictions apply to Early Saver bookings. For up-to-date pricing on all grades of cabin please call our Customer Contact Centre, consult our website or your travel agent for further information.
Booking Select Price includes a range of benefits, plus your choice of:

Select Price benefits do not apply to Early Saver prices.
NORTHERN EUROPEAN CITY ESCAPES